Associate Professor, Department of Management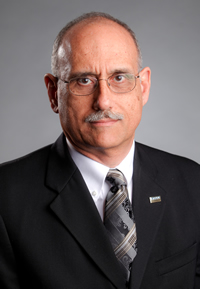 Richard S. DeFrank is an associate professor in the Department of Management, C. T. Bauer College of Business, University of Houston. Dr. DeFrank received his undergraduate degree from Syracuse University, a Master's degree from the University of Pennsylvania, and his Ph.D. from the University of Rochester, and has done post-doctoral work at the University of Houston. Prior to his arrival at the Bauer College, Dr. DeFrank held a faculty position in the Department of Preventive Medicine and Community Health at the University of Texas Medical Branch in Galveston.
Dr. DeFrank has published scholarly papers on a wide number of issues related to the workplace, including organizational stress, job loss, management styles in international settings, and nonverbal communication. He served on the editorial board of Behavioral Medicine and has been an ad hoc reviewer for numerous other journals. His current work focuses on such topics as the type, severity and impact of job stressors among various employed groups, the distinctions between challenge and hindrance stressors, the effects of control and personality on academic success, and the stress resulting from business travel and the built environment. Dr. DeFrank has been been consulted by the media on a number of occasions, such as the New York Times (http://www.nytimes.com/2012/07/22/nyregion/for-fliers-mixing-up-la-guardia-and-jfk.html?emc=eta1) and KUHF radio (http://app1.kuhf.org/articles/1338516317-Bauer-Business-Focus-Dick-DeFrank.html). He also has consulting experience in organizations on issues related to stress and productivity. Dr. DeFrank teaches courses at the undergraduate, MBA and Ph.D. levels related to the areas of management, organizational behavior, and stress, and has received numerous awards for teaching including the NationsBank Master Teaching Fellowship, the Melcher Award for Excellence in Teaching, the R. Wayne and Kathryn E. Payne Faculty Excellence Award in Teaching, and the University of Houston Teaching Excellence Award.